Orthodontics Cairns
At Perfect Teeth we offer high quality orthodontic treatments so you can achieve perfect teeth!
At Perfect Teeth we take a complete approach to your orthodontic care, and X-ray our patients to gain full insight into the condition and positioning of your teeth so we can provide the best orthodontic treatment for you or your child.
Most people think of braces when it comes to orthodontics. But sometimes we can overcome alignment issues using other preventative measures, before braces become a necessity.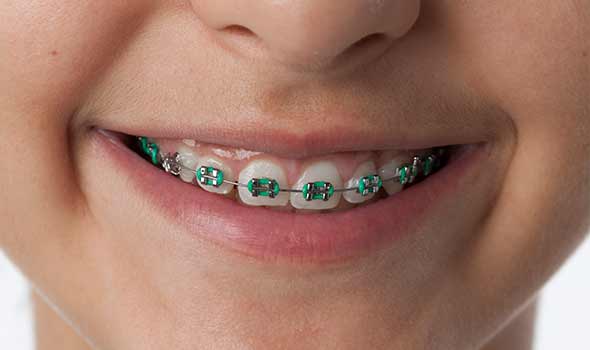 Orthodontic Treatment in Cairns
At Perfect Teeth we keep a keen eye on the development of your child's jawbone and tooth structure so we can detect and address any underlying issues with our advanced orthodontic treatments. Early intervention for wisdom teeth problems also means less trouble down the track.
To ensure your optimal orthodontic care we utilise the Damon System
The Damon System combines three key components to deliver a faster, more comfortable and consistently high quality treatment.
Preventative Measures
We proudly offer a range of preventative measures designed to help reduce or limit the need for future orthodontic treatment in children. If you notice your child is losing teeth too soon, if their teeth are misaligned, if they suck their thumb, or breathe through their mouth constantly, you may need to visit an orthodontist to consider if treatment is necessary. Although Dr Neale Chiu Chong is not an Orthodontist, he is a General Dentist practising Orthodontics and undertakes numerous professional developments to keep abreast of the latest techniques.
When your child visits us for an initial screening appointment, we'll examine their teeth to identify any potential concerns or issues that may require treatment. We might also conduct X-rays to get a better look at your child's facial structure, growth, and tooth development. From this assessment, you'll be given an idea of what treatments may be needed. You'll also come away with an idea of costs, timelines, and options; as well as helpful and practical information on how you can keep your child's teeth healthy and prevent further damage.
Early Intervention
Once your child has undergone their assessment, Dr Neale may advise early intervention treatment. This is designed to reduce the costs and difficulty of treatment down the track and to prompt a better outcome. Early intervention treatment is highly successful in children, as their developing jaws are able to be properly manipulated/expanded and positioned with ease. Early intervention is also crucial in maintaining the health of baby teeth, which work to guide adult teeth and encourage correct jaw development.
With early intervention, Dr Neale can correct issues that, if not addressed, might require extensive treatments:
Holistic Approaches
At Perfect Teeth Cairns, we believe quality orthodontic treatment doesn't begin and end with straight teeth. Through our holistic approach to orthodontic care, we first examine the jaw joint to ensure correct placement, proper bite and identify any issues that might be impacting your oral health.
We consider the position of your tongue, oral habits and posture, as these can lead to further challenges. Our team will also assess the airway and breathing to ensure there are no potential issues such as sleep apnoea.
Through this approach, we're able to look at the bigger picture when it comes to your oral health. This form of treatment also helps us to present the right options and plan the correct interventions for your unique circumstances.
Braces
After your or your child's teeth are properly assessed, we may determine a need for braces to help straighten and align teeth. We'll use digital photographs, dental impressions/ 3d scans and x-rays to craft a personalised treatment plan and ensure your braces are perfectly suited to you.
Braces have come a long way, so it's much more comfortable and less complicated. You may feel some discomfort after fitting and after adjustments. Our expert team will advise you on how to take care of your teeth and your braces during treatment, including what not to eat, how to brush correctly, and how to minimise discomfort.
The duration of braces treatment can vary depending on the complexity of the situation and the particular need of the patient. Some people only require braces for a short time whereas others need them for longer periods. Once your treatment is complete, Dr Neale will remove your braces before cleaning and polishing your teeth. You'll also be provided with a fixed wire retainer and clear removable retainers to help maintain your beautiful smile.